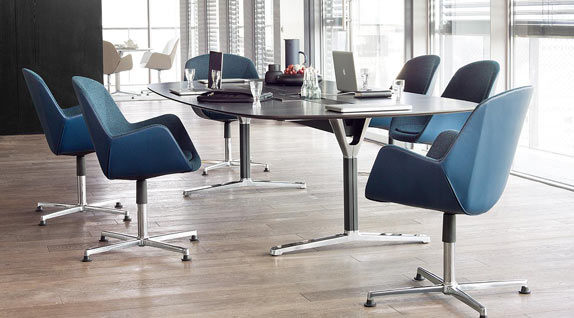 Après Furniture Consultancy
We at Après furniture offer a personal furniture consultancy service to understand your business culture and long-term company plans. Understanding how your business functions are just one of the key points we take the time to discuss with you, in the process of assisting you in the furniture selection stage of your project. We are able to present a large portfolio of modern designer furniture solutions manufactured to the highest standards by leading office furniture manufacturers. We don't have any vested interest in one specific supplier as we believe in offering you a unique solution not confined by a limited range.
Our experienced consultancy team along with our website offer you the client access to the most comprehensive choice in furniture on the market. We individually assist each client in making the right choices during their procurement of furniture, taking into consideration any budget, quality requirements, finishes and lead-time concerns. Our experienced installation specialists, guided by experienced project managers, ensure that every delivery and installation goes to plan.