Fumac
Founded in 1956. An Internationally recognised Danish furniture manufacturer.
A leading Danish manufacturer
Founded in 1956, Fumac is a leading Danish manufacturer of office furniture. Combining functionality, high quality and design with the best value, Fumac's main goal is to meet the consumers' requirements and needs.
The creation of Fumac was based on great craftsmanship principles and attention to detail. Today, Fumac ensures high quality standards by utilising qualified staff to control a streamlined machinery production process.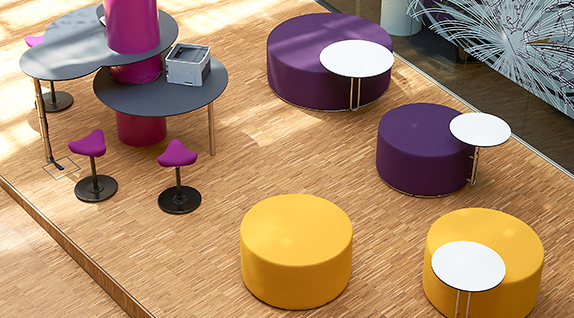 Internationally recognised
Since 2000, Fumac has been collaborating with award-wining Danish architects to develop a wide range of fine office furniture. Some of those lines have been recognised in terms of quality and design with international awards, such as the Red Dot Award and the Good Design Award.