A manufacturer focused on people
The Dauphin Group is today one of Europe's leading manufacturers in terms of office seating. Dauphin Home® is the new home furniture collection of Dauphin HumanDesign® Group.
Dauphin's philosophy focuses on people. To be precise, people who sit, so-called "homo sedens". Whether you are large or small, work in an office or at home, or require chairs for conference rooms or reception areas, the key principle behind Dauphin's HumanDesign® philosophy is to provide optimum seating solutions. In a word: HumanDesign® for greater comfort to ensure people's physical and mental well-being wherever they happen to sit. A fundamental part of this approach is a holistic concept which combines medicine, ergonomics, ecology, technology and design to produce a unique seating philosophy.
Dauphin as a company has been a 100% subsidiary of the international Dauphin Office Interiors GmbH & Co. KG holding company since 1992.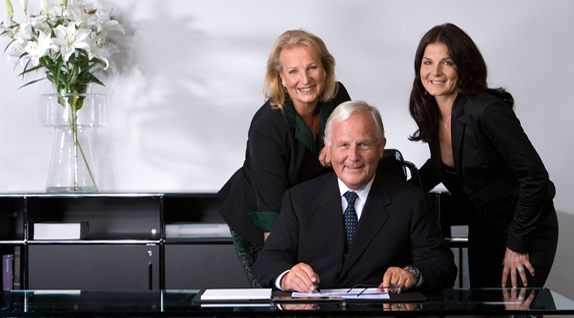 Right at Home
Dauphin Home® was developed in collaboration with Martin Ballendat, Dietmar Scharping and Steffen Reim. Selected collections of Dauphin's other company's Bosse and Züco were adapted to the needs of a sophisticated market.
Since its official launch at the IMM Cologne 2010, the collection has quickly gained much acceptance in the market for sophisticated living. The brand is now not only present in many leading furniture stores in Germany, but also in the Netherlands, France, Switzerland and Italy.
A safe investment
It has been proved that you can trust in Dauphin. World-wide, because this is a manufacturer which meets international standards in all areas. Certification with DIN EN ISO 9001 and DIN EN ISO 14001 is checked annually, and our certificates are valid for three years.
Many of Dauphin products have been awarded "Quality Office" certification, because not only chair function but also the health & safety of people at work play an important role in office space planning and furnishing.
Many of the Dauphin products comply with BIFMA quality standards and have been awarded the BIFMA level TM 2-Gold certificate.